Welcome to the least welcoming hotel in the world
Hotel The Match offers all the facilities you could wish for in a hotel. But the chances are you're not going to enjoy a single one of them. Not our super-fast free Wi-Fi, because real life is much more fun. Not our fantastic beds, because you won't be able to drag yourself out of the Eindhoven nightlife before 4 am. And certainly not our comfy shower cabins, because a shower takes at least 6 minutes, and that is simply a waste of time.
So check in and stay out. You won't be disappointed.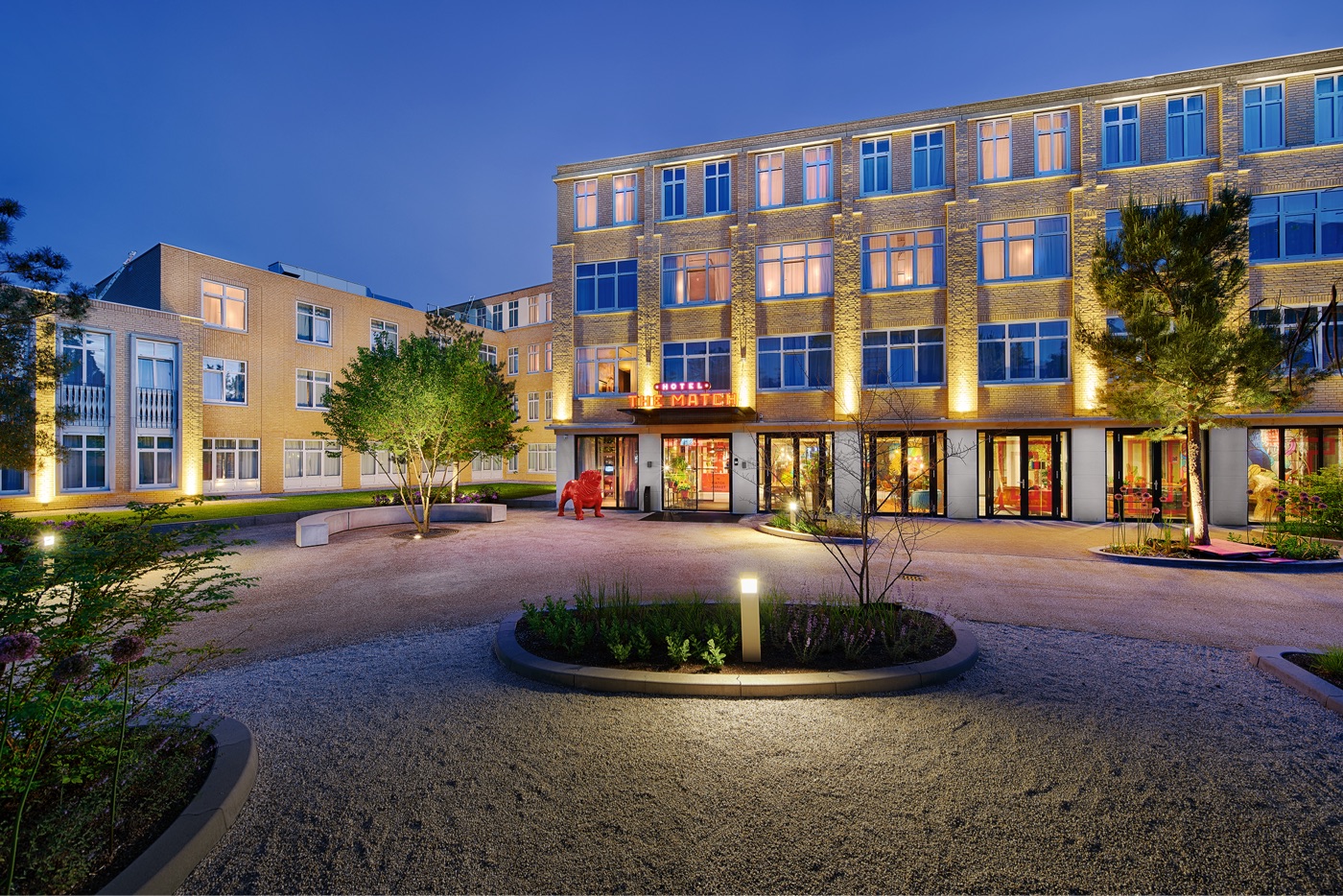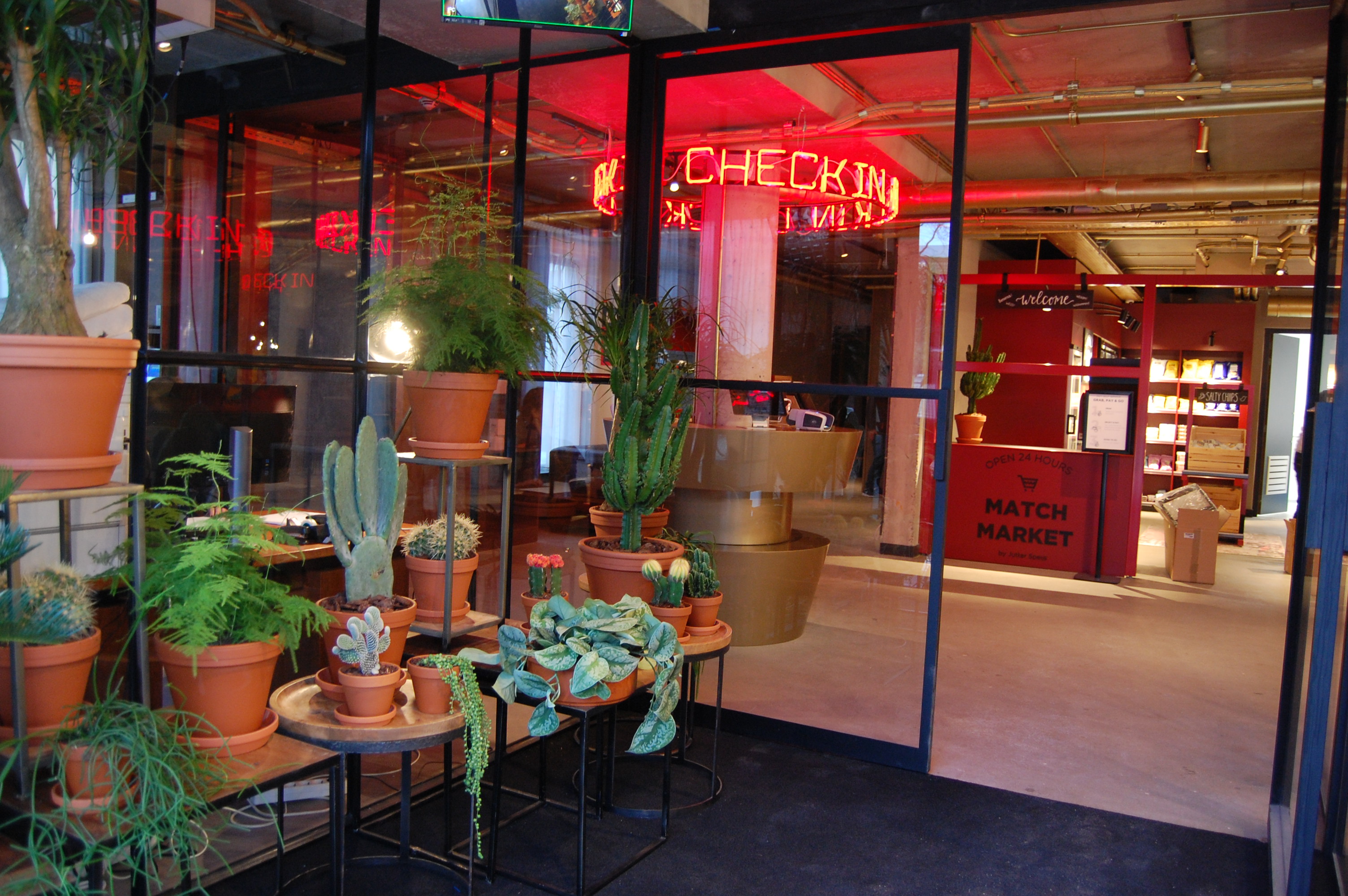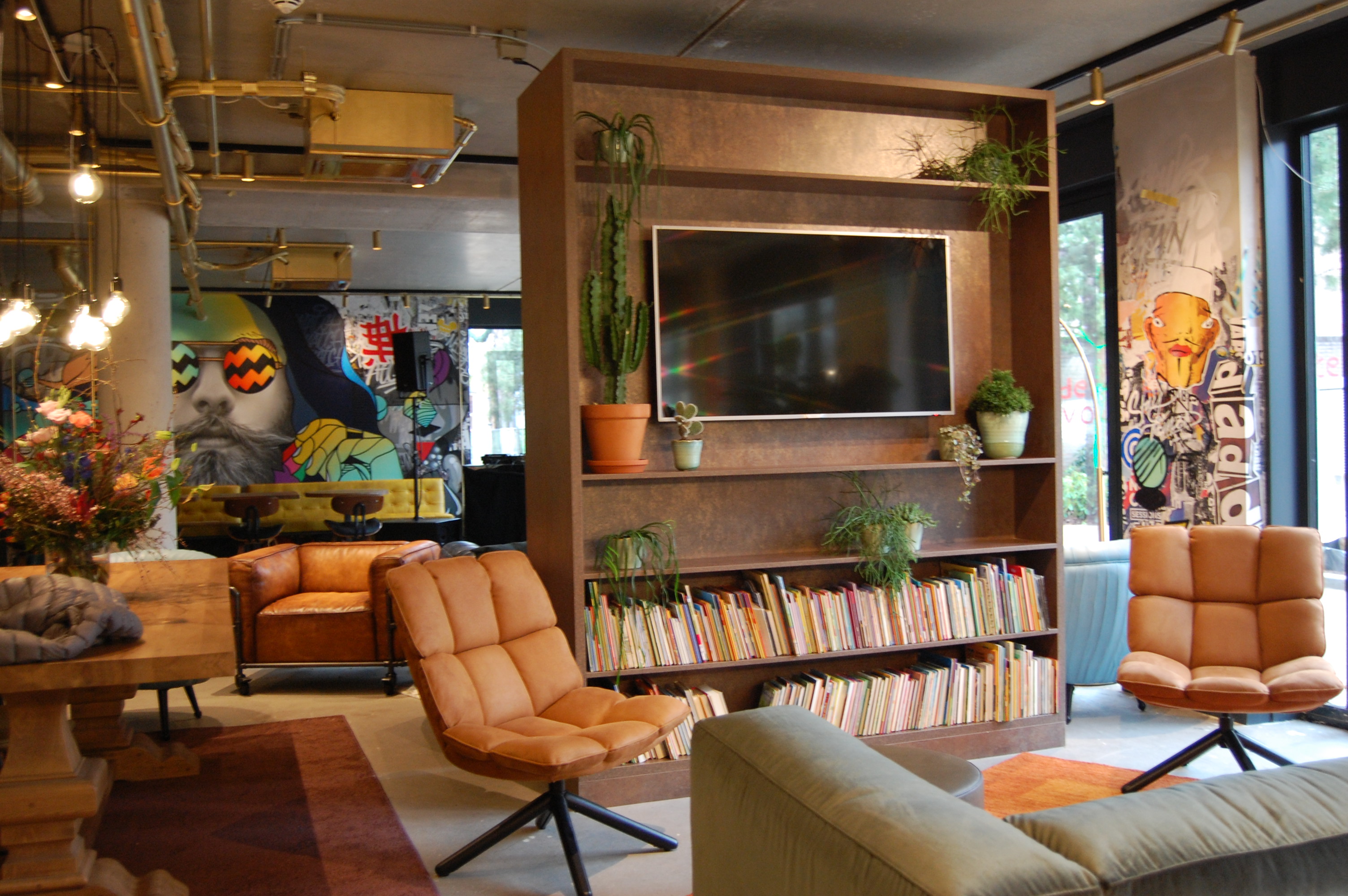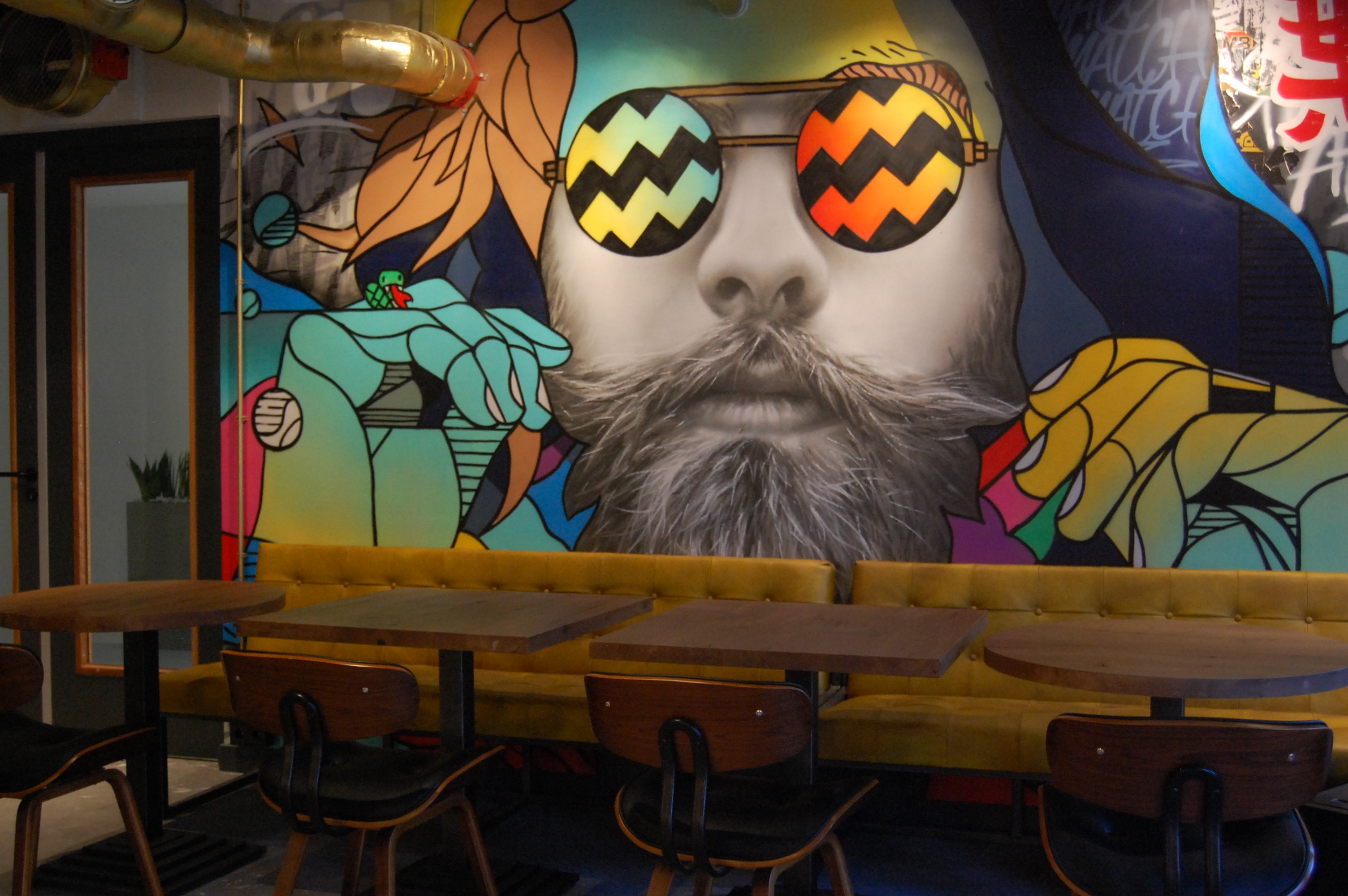 Scroll down
We're happy to see you leave
In the city centre
One step away from the best bars, restaurants and shops.
The whole city in your hand!
This fancy tablet allows you to discover everything in Eindhoven and we added some, not to miss, interesting suggestions on it.
Best price
Not only do we offer the best price but we give €5 discount per night on reservations made through our own website with code 'welcome'.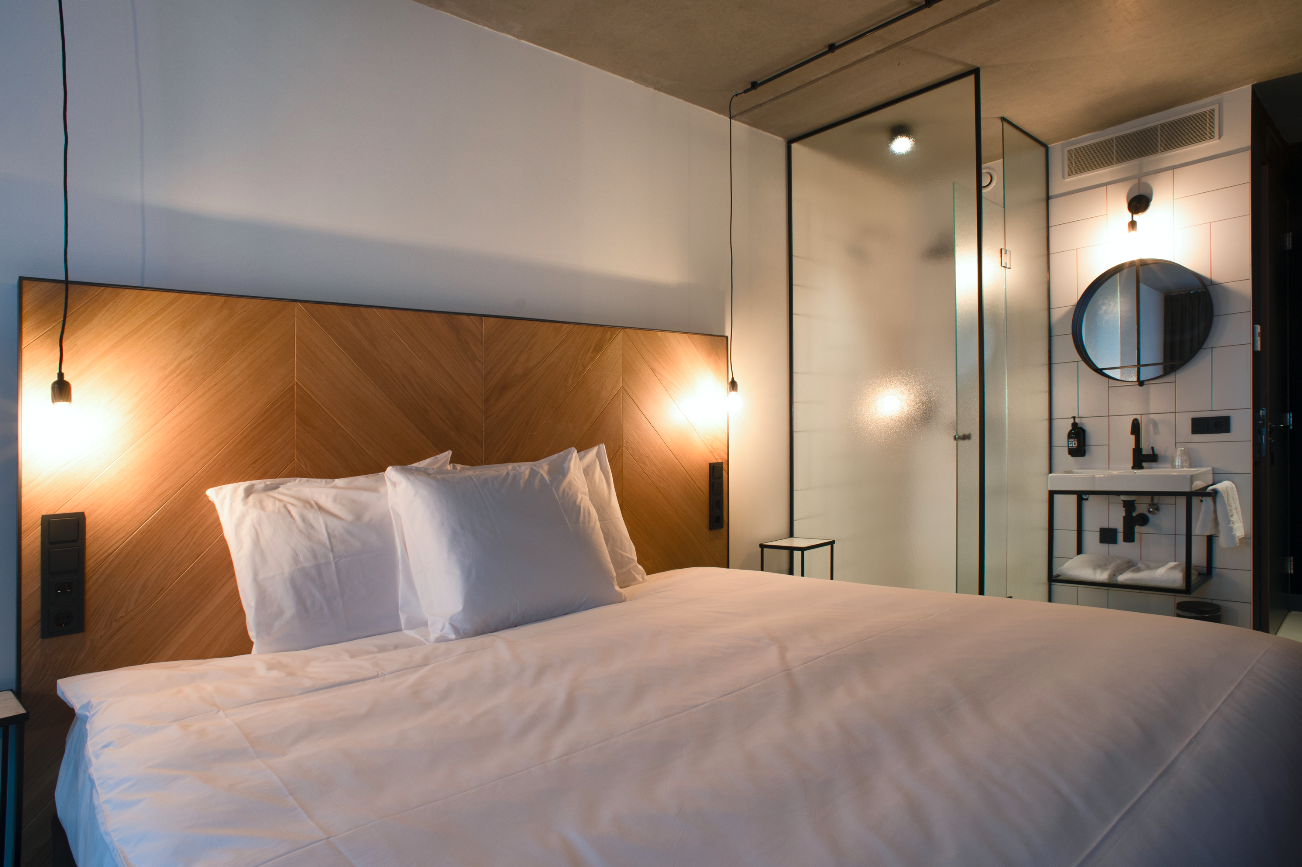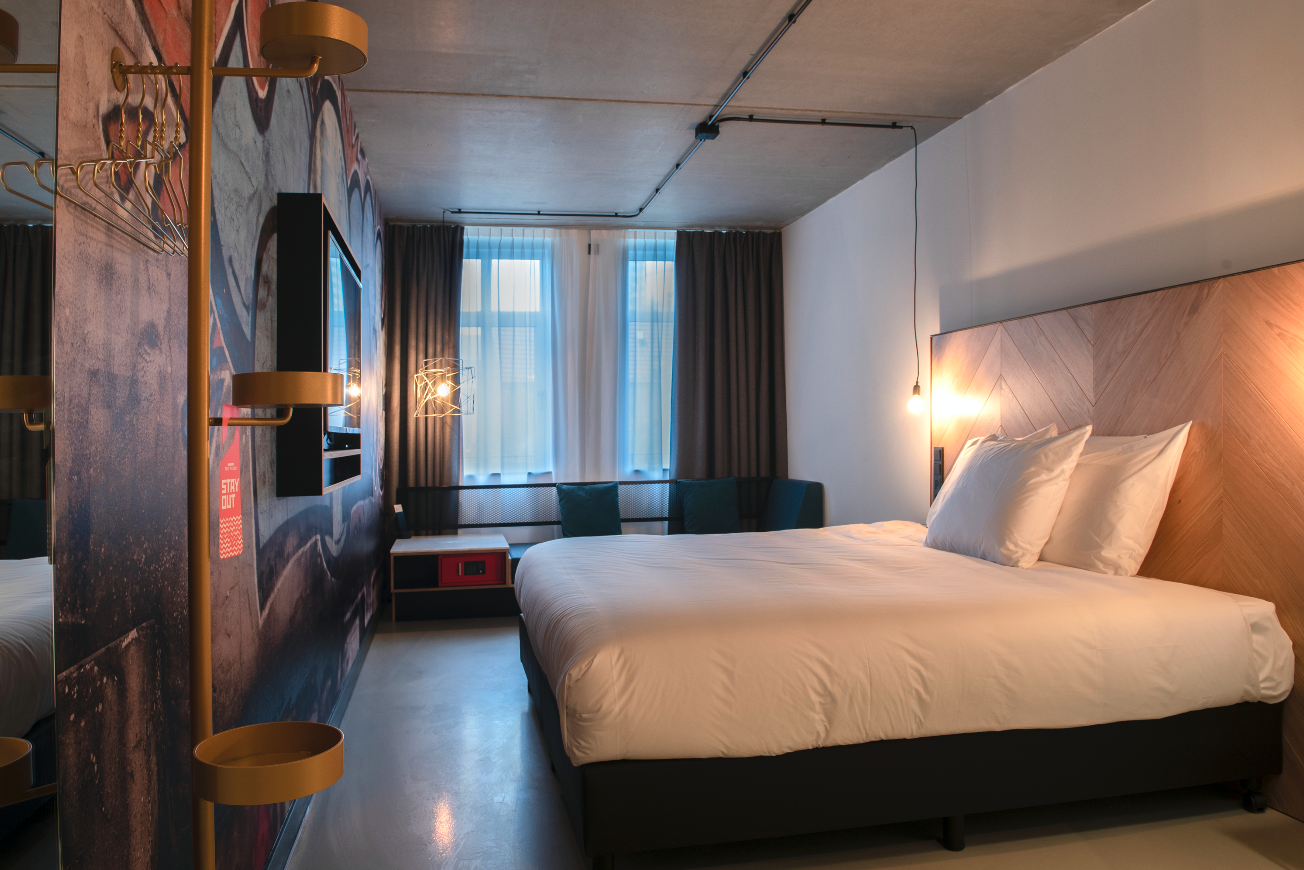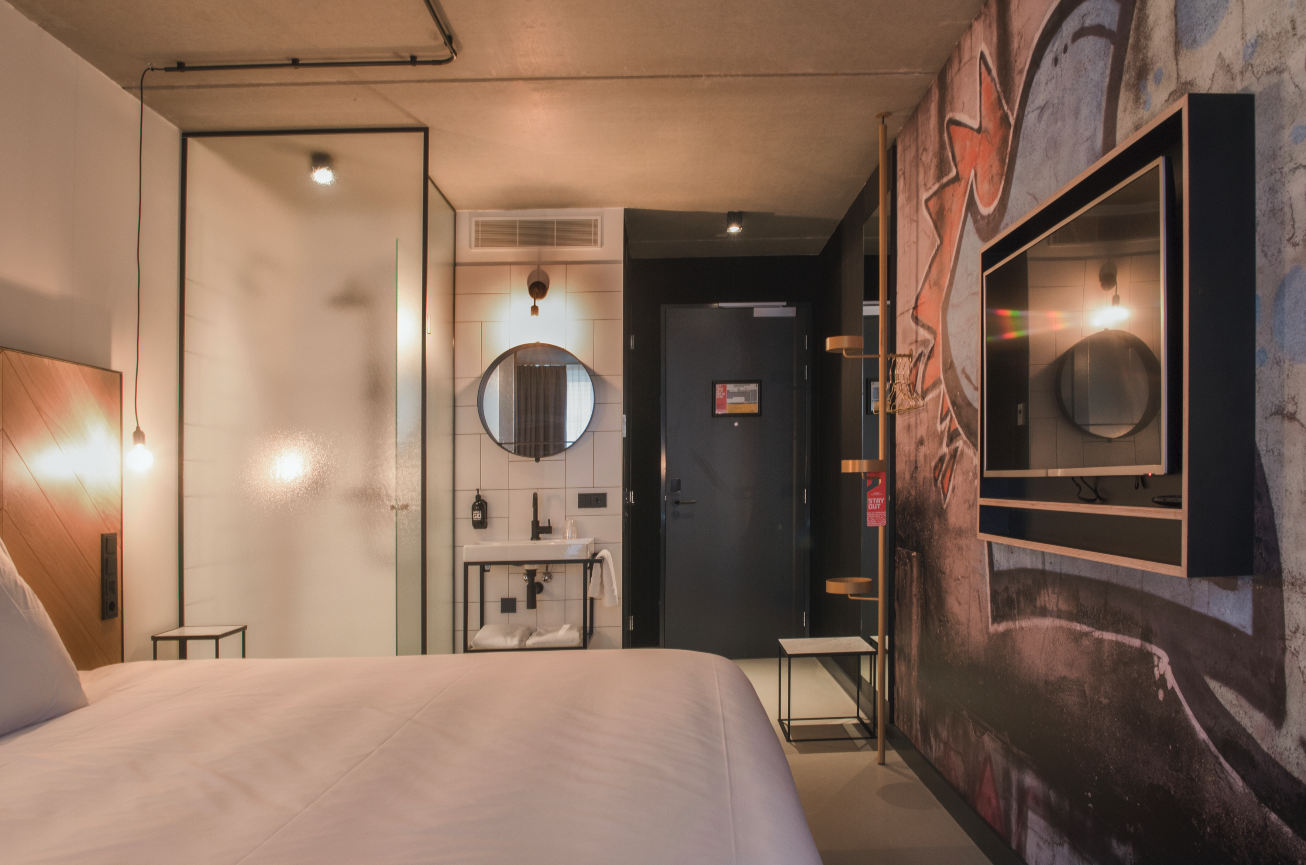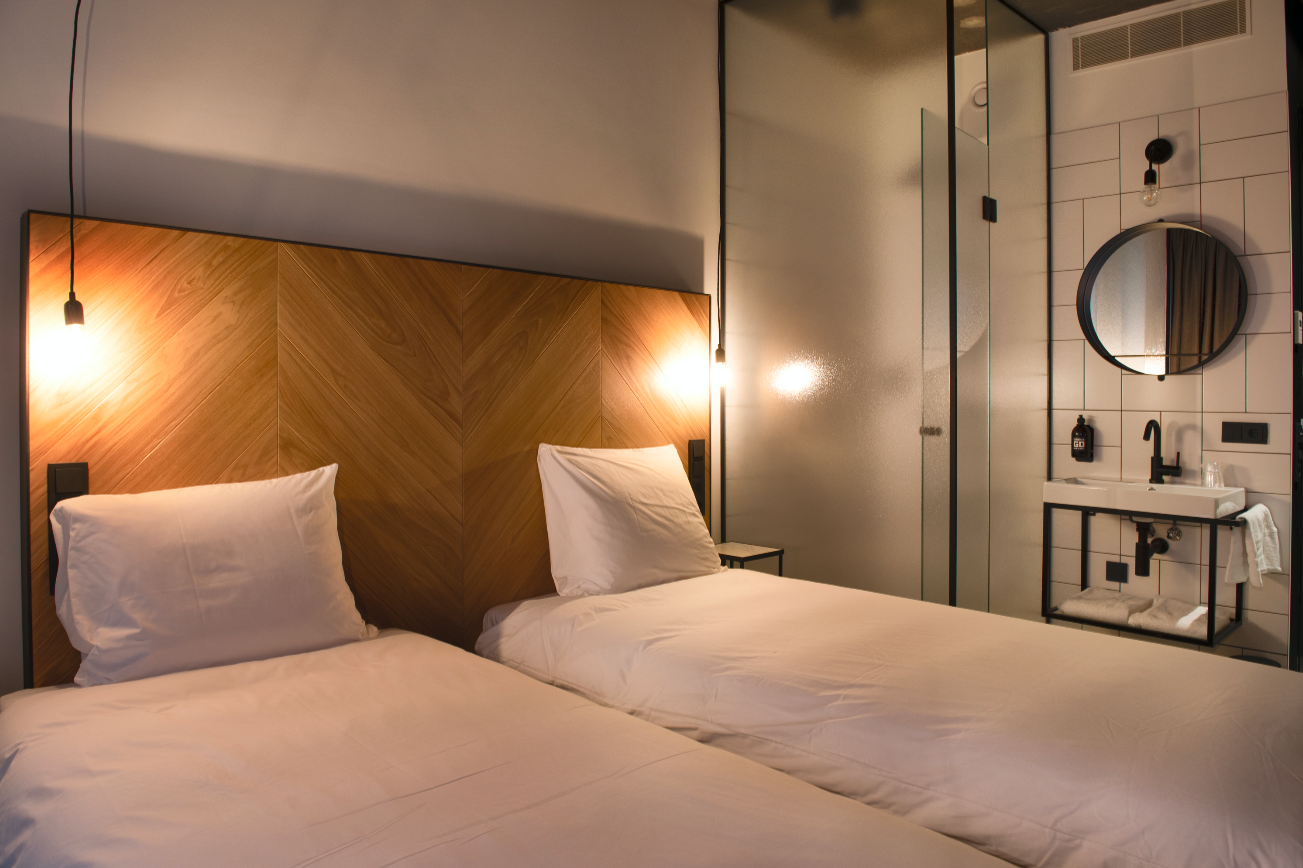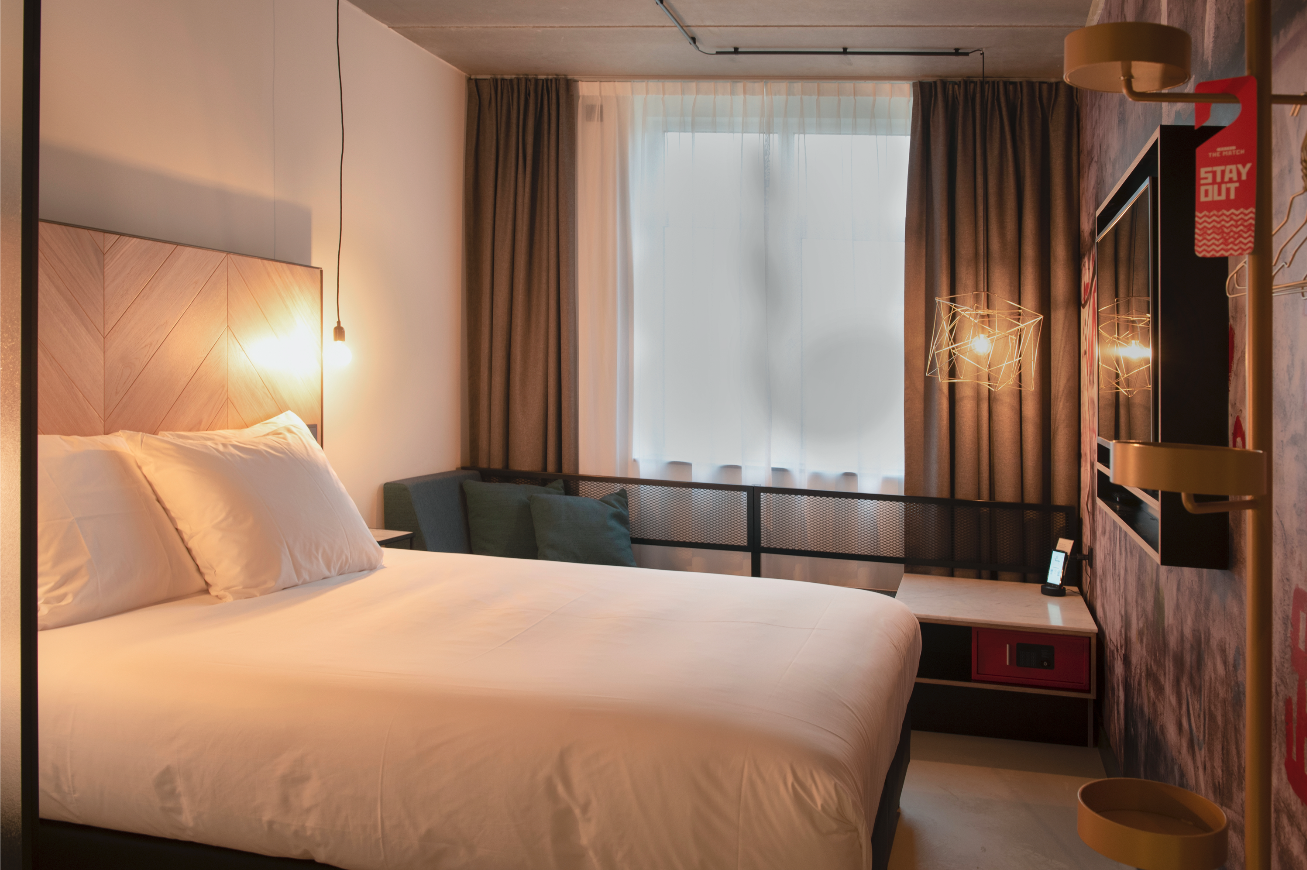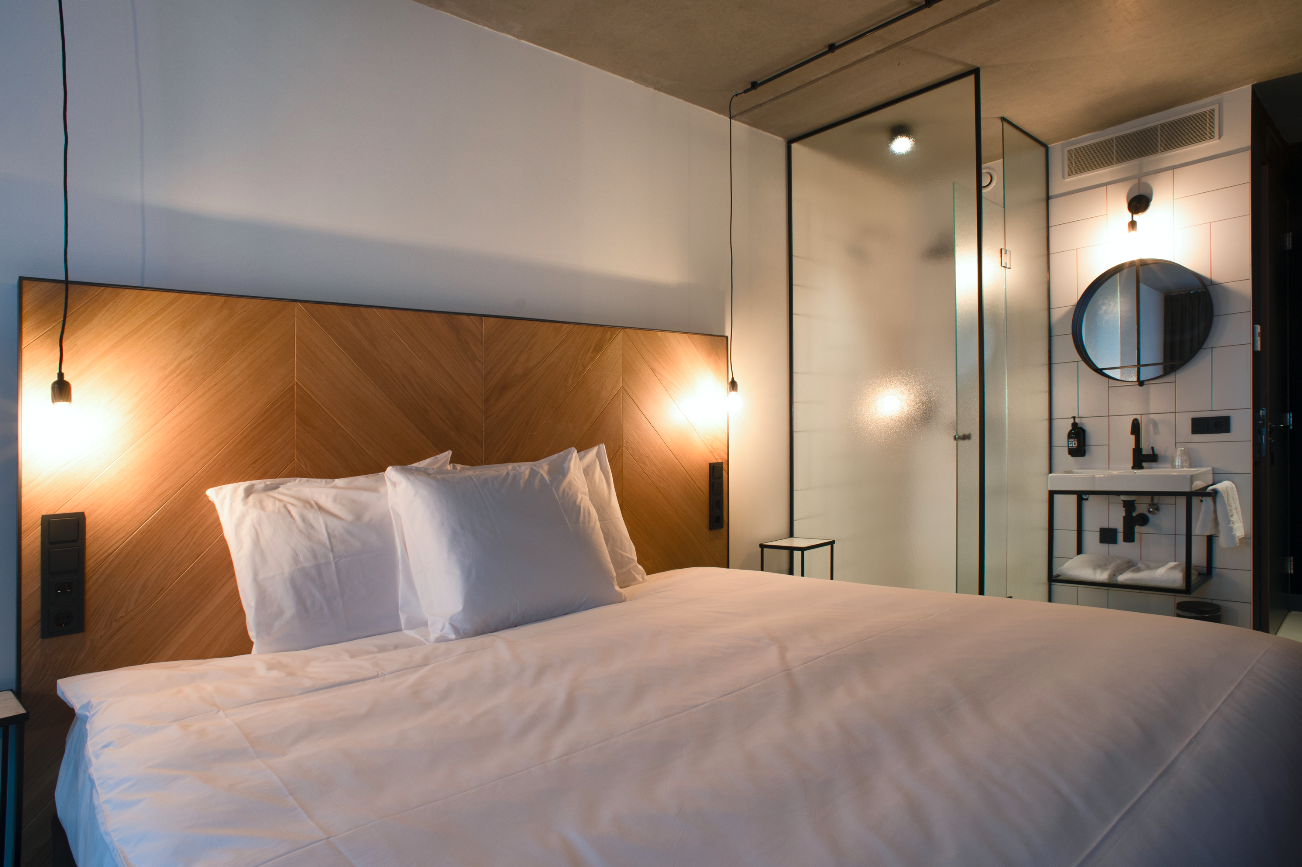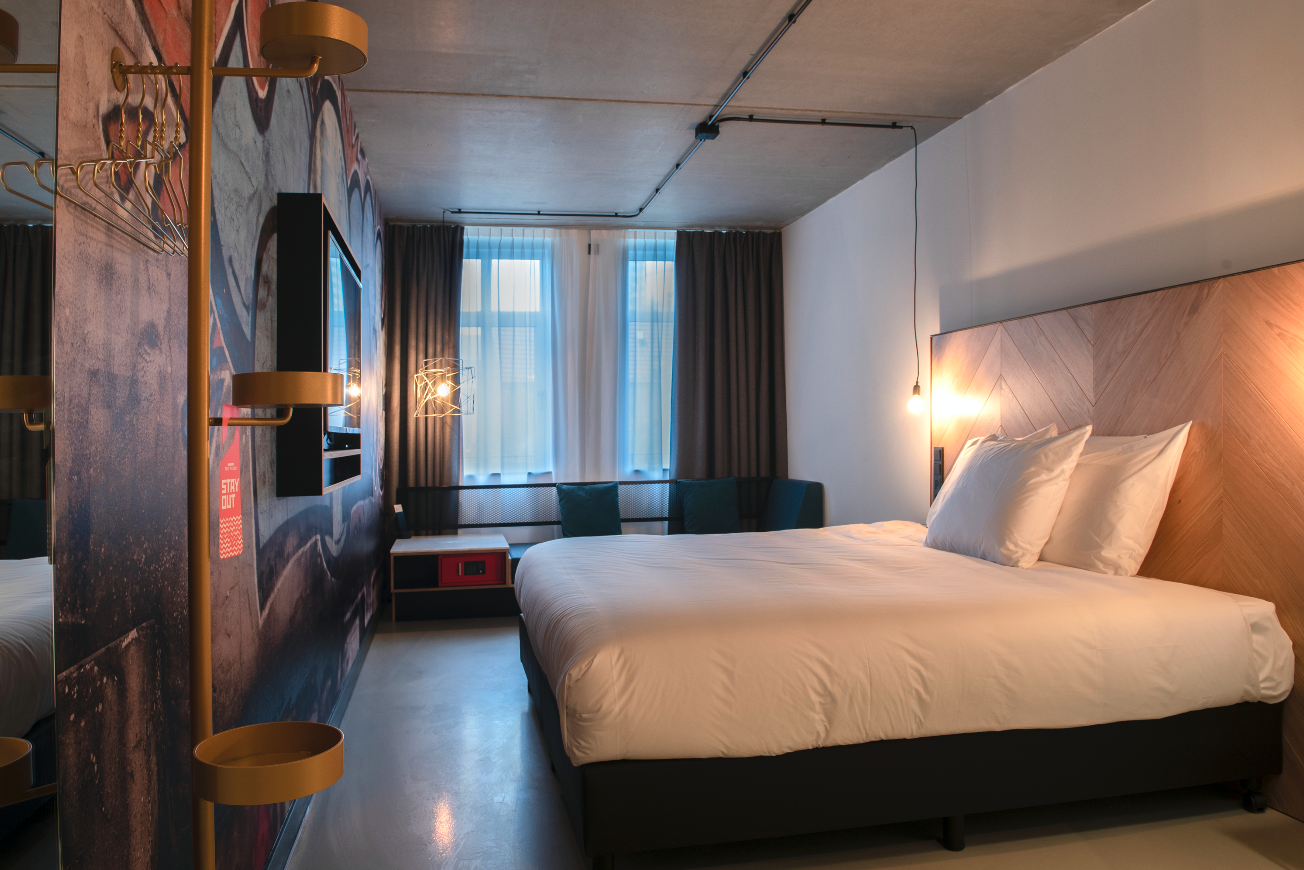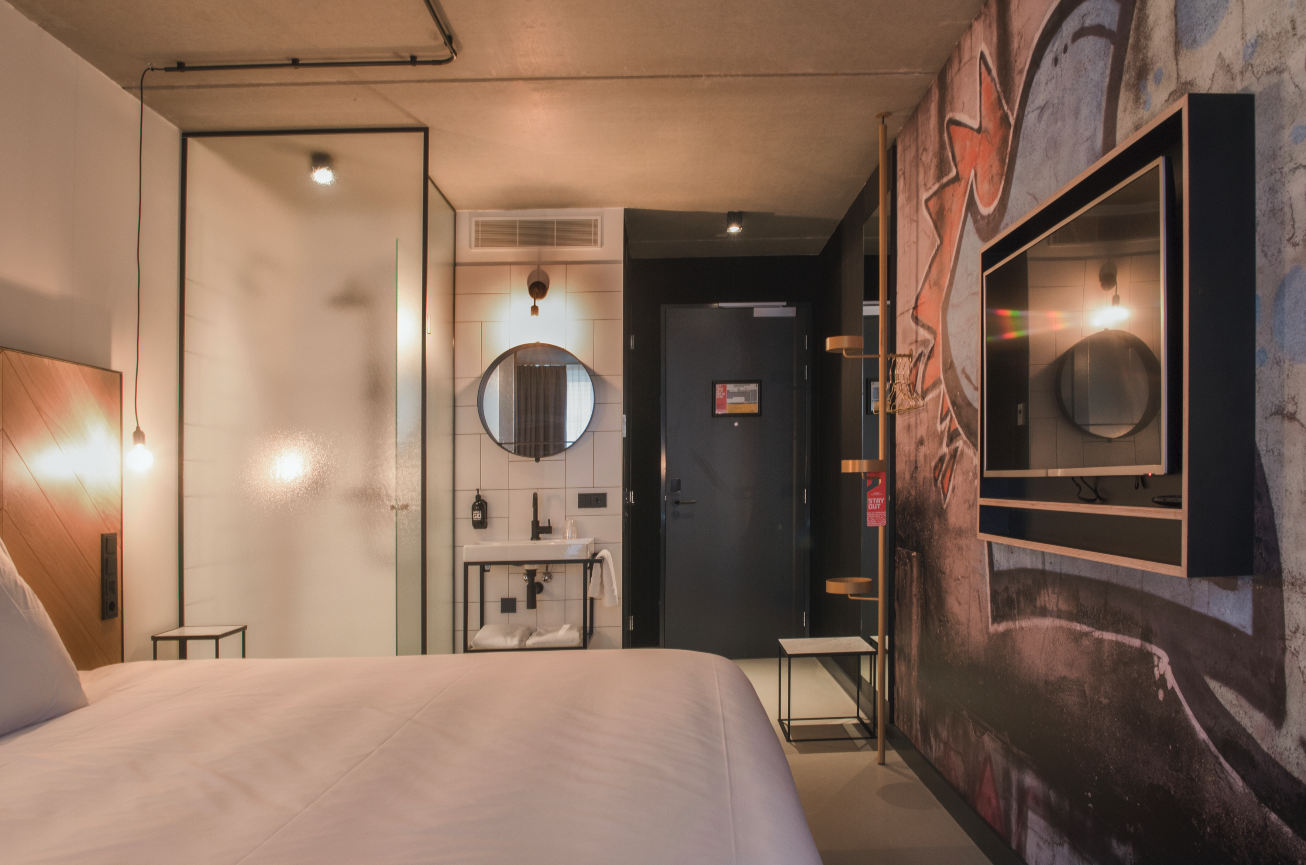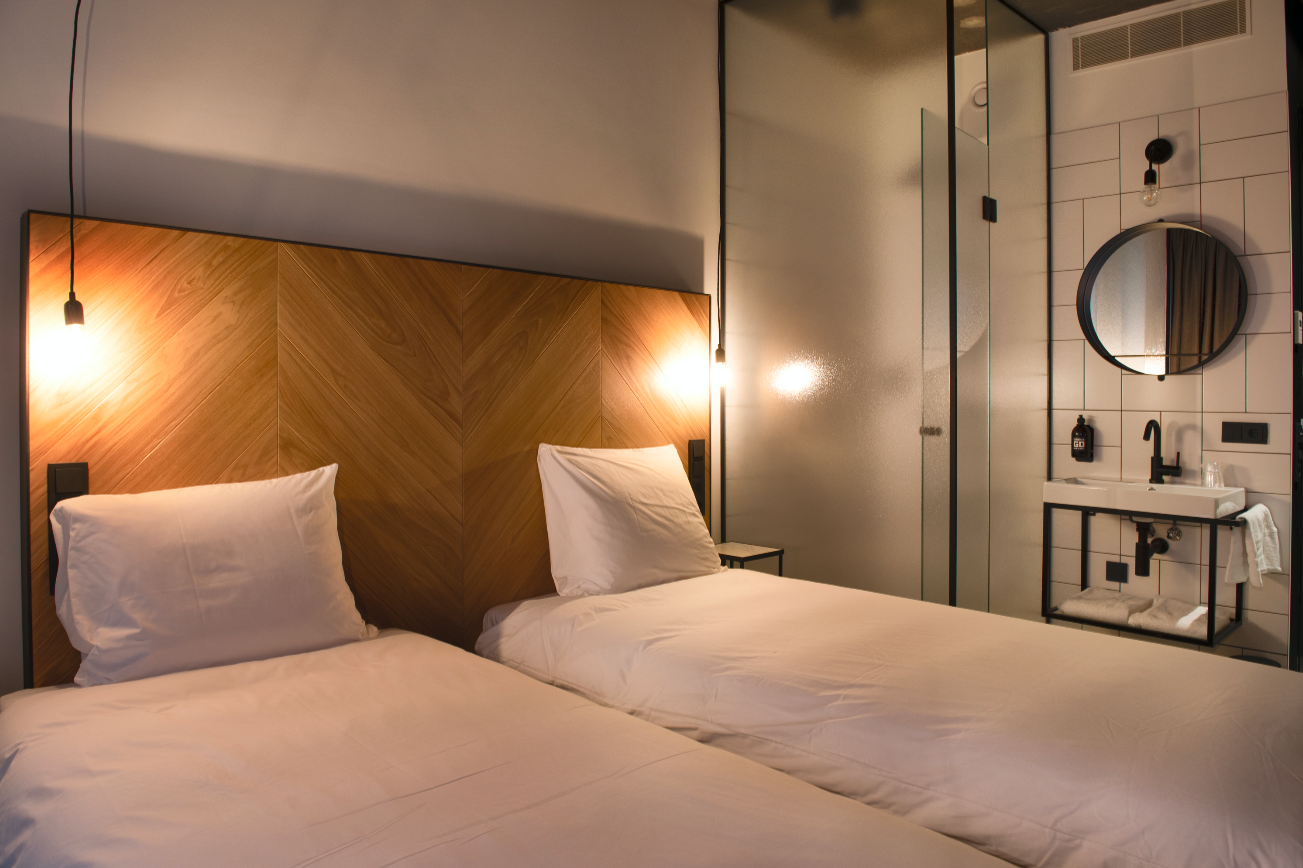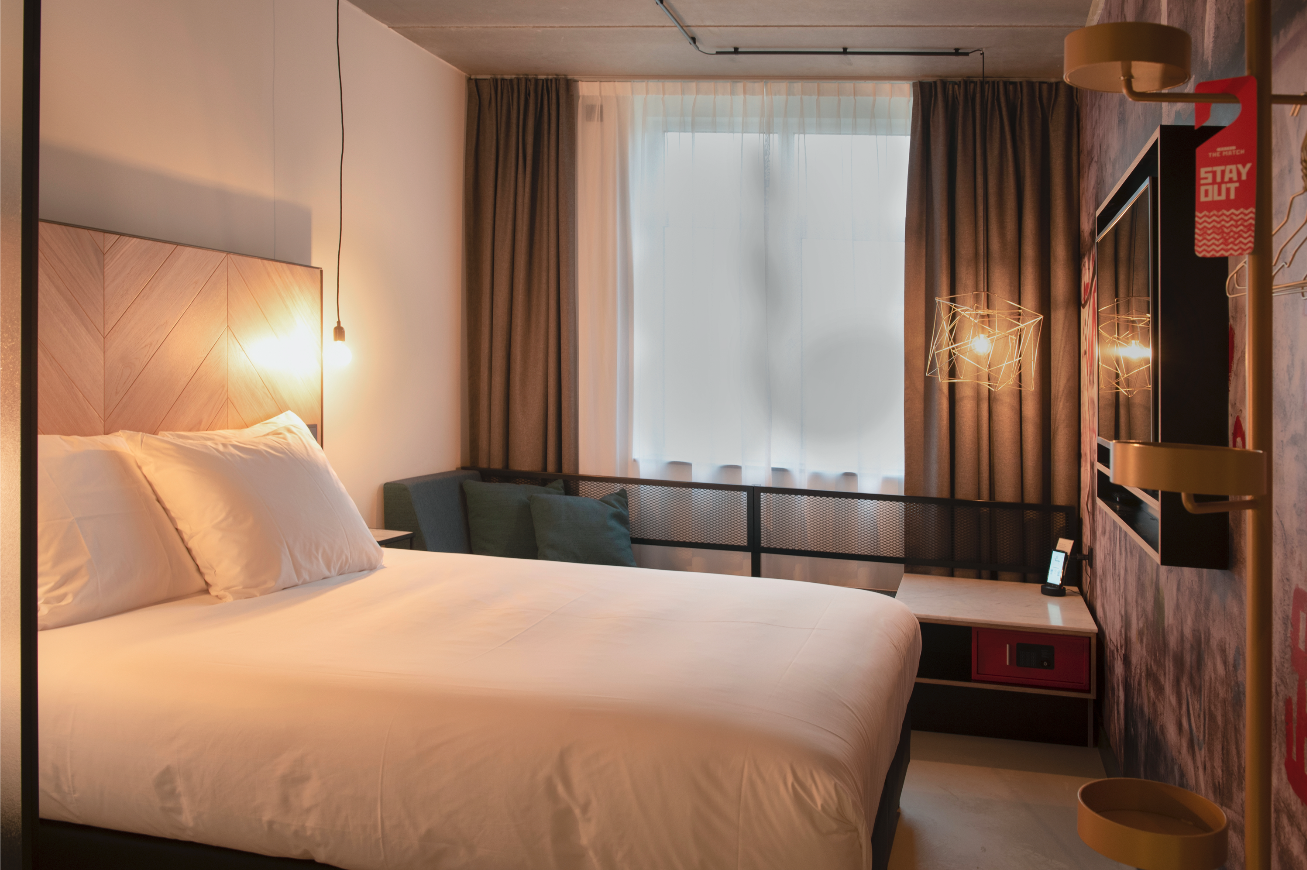 Comfort room Queen
1 or 2 person(s)
49,-
Bigger bed more space!
Comfort room King
1 or 2 person(s)
59,-
All rooms have the following facilities
Super comfy bed
Free walk-out closet